Below is the 12 Tribes Breakdown according to some Hebrew Israelite Camps, other groups are not in total agreement with this breakdown. But what we do know and all agree on, is that by the signs of the curses in Deuteronomy 28 & Leviticus 26, we so-called African Americans, Haitians, Jamaicans, and Afro-descents of the below so-called Nationalities fit the description of the True Hebrew Israelites of the Bible.

TWELVE TRIBES OF THE TRUE NATION OF ISRAEL
Judah - so called Negroes
Benjamin - so called West Indians
Levi - so called Haitians
--NORTHERN TRIBES-- (incl. part of Levi)
Simeon - so called Dominicans
Zebulon - Guatemala to Panama
Ephraim - so called Puerto Ricans
Manasseh- so called Cubans
Gad - N.American Indians
Reuben - Seminole Indians
Napthali - Argentina to Chile
Asher - Colombia to Uruguay
Issachar - Mexicans
[ according to the BIBLE, you are what your father is, and your father's father, and his father; so forth and so on; by way of "seed of compulation"]

The northern tribes of Yisra'el were taken away by the Assyrians into captivity.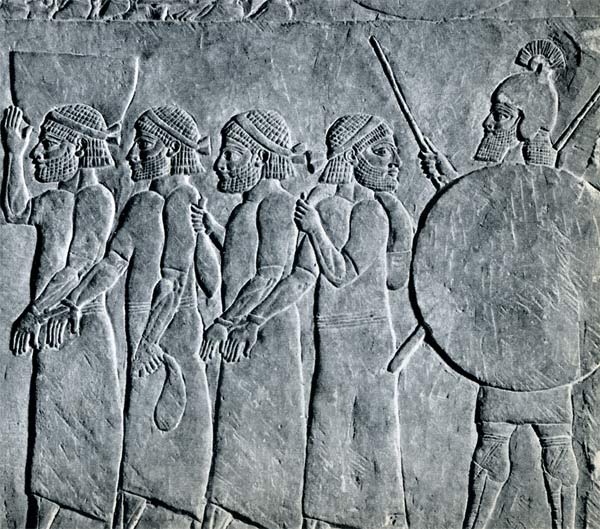 Afterwards they had come together and made a plan that they would go to a region where no man had dwelt before. At the time the "known world" was Africa, Asia, Europe, and the near by the Islands. The Americas is the only other possible land mass that this region called Arzareth could be. You have three witness that testify to this: 1. The Scriptures,2. archeological record,3. and the journals of early Portuguese, Spanish, and English explorers.


The Los Lunas Stone, in New Mexico, contains
the Ten Commandments written in Paleo-Hebrew.
Psalm 85:11 "Truth shall spring forth from the earth"




This form of Hebrew fell out of use around 135 A.D. after the Bar Kokhba rebellion. It contains the tetragrammaton in its origional form. The four letters of the tetragrammaton was contained in the same order in one other word, that for the tribe of Yahudah minus the character for the "d" sound. Yahudah - "d" = Yahuah. Many of the tribes here refered to the set-apart name of the Great Spirit as Yohewah. Yohewah is the phonetic equivelant of Yahuah. Sometimes written Yahwah the "w" is pronounced as a "oo" sound as in "two." Ya - hew - ah. The son's name Yahusha sometimes written Yahushua means "Yahuah is our salvation." by YouTube User (JAC7910"


LINKS TO REFERENCE BOOKS - CLICK PIC